Forestry Management Market Applications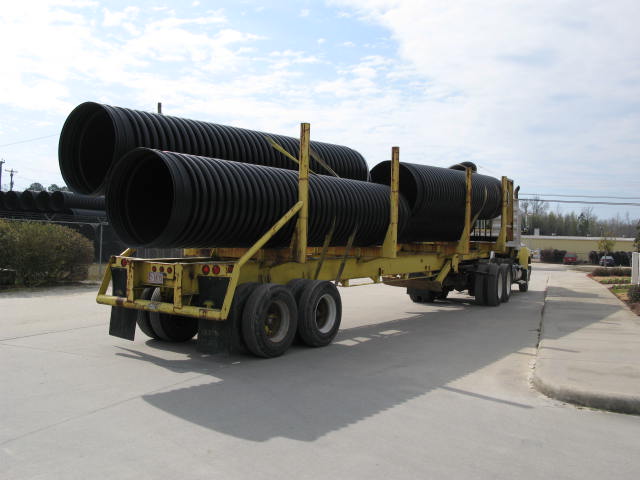 The forestry management and timber related logging industries often require the use of heavy machinery and logging semi-trucks. When moving and operating heavy equipment in wooded areas it is good to have well drained roads in order to decrease rutting and potential large mud holes in which 18 wheelers could get stuck.
CPP manufacturers culverts of different sizes that can withstand the H-20/H-25 loading traffic of heavy duty logging machinery and 18 wheeler semi-trucks. CPP also offers these drain pipes in the form of single flexible wall pipes or in smooth core double wall pipes.
Single Wall Sizes range from 3″ to 24″ with or without perforations. Our flexible and durable single wall pipes are lightweight and are easier and cheaper to transport and install versus metal and concrete pipes. Due to the inert nature of HDPE plastics our pipe has better corrosion and abrasion resistance compared to metal and concrete.
Double Wall Sizes range from 4″ to 48″ with or without perforations. 12″ to 48″ are available with bell and spigot end couplers. Our bell and spigot couplers can also provided a soil tight seal and water tight seal with modification.
CPP's Fittings Department is also fully capable of meeting your needs with blow molded fittings and custom built to your specification fabricated smooth core double wall fittings.
E-mail Address:
cppoffice@cpp-pipe.com